March 31, 2017
Shoeing in the Modern World presented by Dr. Curry.
318 Big Timber Loop Rd. Big Timber, MT 59011
$50 with food included.
Pre-registration call 406-930-0357 or email drkatie.us@gmail.com
On April 22, 2017, a Duplo Seminar will take place on the Miller Ranch in Arizona. We are looking forward to seeing you there!
Dr. Katie Cosgriff Curry, DC, IVCA (Montana)
Duplo Composite Horseshoes in Sport Applications
By means of a dissected horse foot, Dr. Katie Cosgriff Curry is going to explain the structures of the hoof and their importance for a sound horse. With various case studies and a practical demonstration, she is going to present the application of Duplo Composite Horseshoes in different orthopedic situations as well as for sporting purposes.
Dr. Katie Cosgriff Curry has a bachelor's degree in Animal Science and Human Biology and a doctorate in Chiropractic. As a board certified by the International Veterinary Chiropractic Association and a Certified Strength and Conditioning Specialist, she is able to balance both horse and rider. In her book, "No Back, No Farrier", she shows how to protect the farrier's body from work-related problems.
Stephan Becker (Germany)
Government-Approved Certified Master Farrier
The Modern World of Horseshoeing
and
Modifications of Duplo Composite Horseshoes
In his theoretical presentation, Stephan Becker is going to take a look at the aberrations and confusions of the horseshoeing business. In a practical demonstration, he is going to show how the Duplo Composite Horseshoe can be adjusted to very different needs. His aim is to produce as many different types of horseshoes as possible with as little effort as possible.
Stephan Becker successfully completed an advanced training as veterinary-technical assistant at the University of Veterinary Medicine Hanover (Germany); he also acquired his license for radiographical examinations there. He is a certified and registered farrier and official farrier of the Veterinary Clinic Isernhagen (Germany). The focus of his work is the treatment of lameness and deformed hooves. As instructor of the International Academy of Veterinary Chiropractic and the Hanoverian Society, Stephan Becker teaches horseshoeing in Germany and the USA.
Hubert Frank (Germany)
Government-Approved Certified Master Farrier
Development and Production of Duplo Composite Horseshoes
Hubert Frank has invented the Duplo Composite Horseshoes about 15 years ago and has continued improving them ever since. He is going to present the idea behind the Duplo, the development from the first draft to the current models and the production of the horseshoes in the Duplo Production Center in Bavaria.
After his training as metalworker, Hubert Frank worked in various fields (stainless steel processing, aluminium industry, hydraulics) and qualified as metalworker and welding expert. In 1994, he started his training as a farrier; today, he is a certified and registered master farrier.
Date
Saturday, April 22, 2017
Time
Begin: 10am
End: 5pm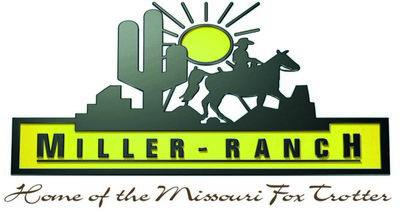 Location
The seminar takes place on Lothar Rowe's Miller Ranch in Arizona (USA).
Miller Ranch
34011 N. 136th Street
Scottsdale, AZ 85262
Phone: 480 683 21 04
Cell: 480 277 57 26
staff@miller-ranch.com
www.miller-ranch.com
Fee
The participation fee is $40.00 USD. Payment is possible by Paypal (info@duplo-frank.de) or by bank transfer to our account:
H. Frank Kunststofftechnik GmbH
IBAN: DE98 7406 2786 0301 8609 50
BIC: GENODEF1TIE
Registration
Please register by e-mail: info@duplo-frank.de
Your registration will be valid after your payment